Atheism Tapes : Colin McGinn
By JONATHAN MILLER FOR BBC 4
Added: Fri, 12 May 2006 23:00:00 UTC
Jonathan Miller interviews Colin McGinn during the summer of 2003 for the BBC4's 'The Atheism Tapes.' This 6-part supplementary program to their special 'Atheism: A Rough History of Disbelief' presented half-hour interview clips with Richard Dawkins, Daniel C. Dennett, Steven Weinberg, Colin McGinn, Arthur Miller, and Denys Turner.




We're sorry but this video has been removed from richarddawkins.net at the request of the BBC.

You can always search for the 'Atheism Tapes' videos on Google Video.
---
Tweet
RELATED CONTENT
Playboy Interview with Richard Dawkins
Chip Rowe - Playboy Comments
Playboy Interview with Richard Dawkins
Derren Brown talks to Tim Minchin
- - BBC Radio 4 Comments
Derren Brown talks to Tim Minchin
Mars rover searching for signs of life
Lawrence Krauss - CNN Comments
Author and theoretical physicist Lawrence Krauss, discusses what it would be like if we found life on another planet.
British Humanists - YouTube Comments
An introduction to Humanism, with Dawkins, Grayling, Minchin, Copson, Toynbee, Hasan, Pullman, and Margolis
A Jewish, Yankee, Liberal Atheist Runs...
Alan Litchfield - The Malcontent's... Comments
An Interview with Herb Silverman
Jeremy Paxman religious comments were...
John Plunkett - The Guardian Comments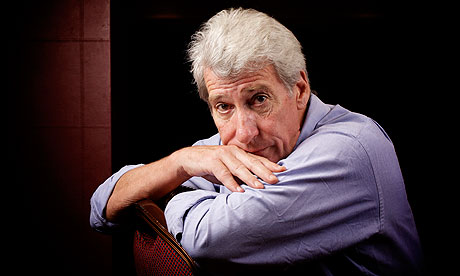 MORE BY JONATHAN MILLER FOR BBC 4