The Flea Delusion
By TAO DE HAAS
Added: Sat, 21 Jun 2008 23:00:00 UTC
See:
http://thedelusiondelusion.com/

A strange new flea book?


---
PAST FLEAS:
http://www.xulonpress.com/book_detail.php?id=5390

Dawkins' Dilemmas — thought-provoking and intriguing Will Richard Dawkins' atheism grip millions — fade — or stir lingering doubts? Baffled or intrigued by his passionate arguments? With this book, you will be able to: Find out how biblical Christianity uncovers Dawkins' dilemmas. Discover why atheism does not rest on rational foundations. Use a fascinating approach that helps you to weigh up Dawkins' beliefs — As you explore Dawkins' dilemmas — • The dilemma of a flawed world • The dilemma of humanity • The dilemma of atheism and probability • An intriguing chapter on: SETI — the search for meaning • The dilemma of the ultimate paradox And take a fresh look at the gospel of Christ.
http://www.amazon.co.uk/Why-There-Almost-Certainly-God/dp/0745953301
and
http://shop.ekklesia.co.uk/christian-bookshop/why_there_almost_certainly_is_a_god_1212372.html
Why There Almost Certainly Is a God: Doubting Dawkins
by Keith Ward
Synopsis
Richard Dawkins recently claimed that 'no theologian has ever produced a satisfactory response to his arguments'. Well-known broadcaster and author Keith Ward is one of Britain's foremost philosopher-theologians. This is his response. Ward welcomes all comers into philosophy's world of clear definitions, sharp arguments, and diverse conclusions. But when Dawkins enters this world, his passion tends to get the better of him, and he descends into stereotyping, pastiche, and mockery. In this stimulating and thought-provoking philosophical challenge, Ward demonstrates not only how Dawkins' arguments are flawed, but that a perfectly rational case can be made that there, almost certainly, is a God.
---
The Devil's Delusion: Atheism and Its Scientific Pretensions
http://www.amazon.com/Devils-Delusion-Atheism-Scientific-Pretensions/dp/0307396266/ref=pd_bxgy_b_text_b

---
http://www.amazon.com/GOD-QUESTION-Response-God-Delusion/dp/B0013VHC0G/ref=sr_1_5?ie=UTF8&s=digital-text&qid=1205351261&sr=1-5
[No Image Available]
'The God Question: A Response to The God Delusion' by Rev. John Edgell
---
The Delusion of Disbelief: Why the New Atheism is a Threat to Your Life, Liberty, and Pursuit of Happiness
http://www.amazon.com/Delusion-Disbelief-Atheism-Liberty-Happiness/dp/1414317085/ref=sr_1_1?ie=UTF8&s=books&qid=1203958557&sr=8-1

http://www.lulu.com/content/605271
"The Confutation of Dawkins' The God Delusion" by Malcolm McLean

Richard Dawkins' book is systematically refuted. Dawkins' arguments are analysed, and invariably found wanting. However the confutation is charitable in tone, and sometimes allows that Dawkins may have a constructive point. A must read for anyone who has read "The God Delusion".
http://www.mobipocket.com/en/eBooks/BookDetails.asp?BookID=35163&Origine=1718

http://www.cokesbury.com/forms/ProductDetail.aspx?pid=654057

Read an interview with the latest flea author John Haught at Salon.com here
(thanks to
Richard Prins
)
PZ Myers has done a nice breakdown of the above interview here
"Challenging Richard Dawkins: Why Richard Dawkins is Wrong About God"

God Is No Delusion: A Refutation of Richard Dawkins
UPDATE:
This looks like it is actually the SAME book as you see in Richard's flea-orbit below titled "A Catholic Replies to Professor Dawkins (UK)" (they have the same blurb). This must be a case of them trying to hype it up for the US market.
And some general fleas:

The New Atheist Crusaders and Their Unholy Grail: The Misguided Quest to Destroy Your Faith
by Becky Garrison
The Truth Behind the New Atheism: Responding to the Emerging Challenges to God and Christianity

"The New Atheists: The Twilight of Reason & The War on Religion"
by Tina Beattie
---
Tweet
RELATED CONTENT
Yet another flea - Richard Dawkins' God...
Klaus Nürnberger - B&N Nook 48 Comments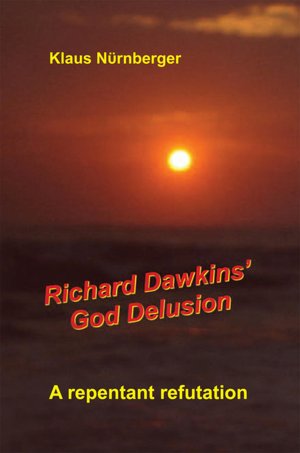 Yet another flea - Richard Dawkins' God Delusion [NOOK Book]
- - - 79 Comments
MORE BY TAO DE HAAS