Jerry A. Coyne - Why Evolution Is True
By POINT OF INQUIRY WITH D.J. GROTHE - AUDIO PROGRAM
Added: Wed, 01 Apr 2009 23:00:00 UTC
Follow the link to the website to listen to the audio
Reposted from
http://www.pointofinquiry.org/jerry_a._coyne_-_why_evolution_is_true/


Jerry A. Coyne has been a professor at the University of Chicago in the department of ecology and evolution for twenty years. He specializes in evolutionary genetics and works predominantly on the origin of new species. He is a regular contributor to The New Republic, the Times Literary Supplement, and other publications. His most recent book is Why Evolution Is True.

In this discussion with D.J. Grothe, Jerry Coyne talks about extent and breadth of the evidence for evolution and how the reasons for believing in evolution are not as clearly argued in today's textbooks as they were fifty years ago. He contends that professional evolutionists may take evolution on faith, or on the authority of their intellectual forerunners. He explains how evolution is both a theory and a fact. He details the various kinds of evidence for evolution, including evidence from the fossil record, molecular biology, embryology, the existence of vestigial organs, biogeography, and from bad design. He explores how Darwin discovered evolution by natural selection without the evidence from the fossil record. He explains how sexual reproduction is the key to evolution, and talks about sexual selection. He discusses the Intelligent Design movement and exactly how many scientists are actually proponents of ID. He lists some genuine controversies within evolution, and states that they are indeed taught in the schools. He discusses the relationship of belief in evolution to disbelief in God. And he explains why he feels the need, as a scientist, to publicly speak out in defense of Darwinism.
---
Tweet
RELATED CONTENT
Playboy Interview with Richard Dawkins
Chip Rowe - Playboy Comments
Playboy Interview with Richard Dawkins
Derren Brown talks to Tim Minchin
- - BBC Radio 4 Comments
Derren Brown talks to Tim Minchin
Mars rover searching for signs of life
Lawrence Krauss - CNN Comments
Author and theoretical physicist Lawrence Krauss, discusses what it would be like if we found life on another planet.
British Humanists - YouTube Comments
An introduction to Humanism, with Dawkins, Grayling, Minchin, Copson, Toynbee, Hasan, Pullman, and Margolis
A Jewish, Yankee, Liberal Atheist Runs...
Alan Litchfield - The Malcontent's... Comments
An Interview with Herb Silverman
Jeremy Paxman religious comments were...
John Plunkett - The Guardian Comments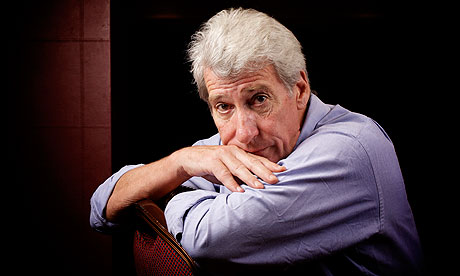 MORE BY POINT OF INQUIRY WITH D.J. GROTHE