Scientists win place for evolution in primary schools
By POLLY CURTIS - GUARDIAN.CO.UK
Added: Mon, 09 Nov 2009 00:00:00 UTC
http://www.guardian.co.uk/education/2009/nov/08/evolution-primary-school-curriculum-education

The government is ready to put evolution on the primary curriculum for the first time after years of lobbying by senior scientists.

The schools minister, Diana Johnson, has confirmed the plans will be included in a blueprint for a new curriculum to be published in the next few weeks.

It follows a letter signed by scientists and science educators calling on the government to make the change after draft versions of the new curriculum failed to mention evolution explicitly.

The open letter sent in July to Ed Balls, the children's secretary, was signed by 25 leading figures from science and education, who urged the government to rewrite the curriculum before it was finalised.

Among the signatories were the Oxford University evolutionary biologist Richard Dawkins, three Nobel laureates and Reverend Professor Michael Reiss, the professor of science education at the Institute of Education in London.

The letter expressed alarm that the theory of evolution through natural selection, which it describes as "one of the most important ideas underlying biological science", was ignored in the revamped curriculum.

"We consider its inclusion vital," the letter said.
...
Continue reading
http://www.guardian.co.uk/education/2009/nov/08/evolution-primary-school-curriculum-education
________________________________________________________________
[UPDATE] - Thanks to LWS for the link.

A birthday present for Darwin
The teaching of evolution in primary schools will be an important defence against the ignorance of intelligent design
It's a great birthday present for Darwin in his 200th anniversary year. For the first time, evolution will be on the national curriculum for primary schools when the new version is published later this year. It was initially excluded from the draft curriculum when it was published for public consultation but sometimes, if not always, it seems government will listen to scientists and experts, many of whom were signatories to an open letter (pdf) to Ed Balls organised by the British Humanist Association in July which called for evolution to be included.
Those who care about public reason are routinely shocked by opinion polls and surveys showing high levels of credence given to the idea of intelligent design. The most recent poll purported to demonstrate that a majority of Britons think that it should be taught alongside evolution in schools.
...
Continue reading
http://www.guardian.co.uk/commentisfree/belief/2009/nov/09/evolution-primary-schools-science
---
Tweet
RELATED CONTENT
MORE BY POLLY CURTIS
Can you really be addicted to the...
Polly Curtis - The Guardian 27 Comments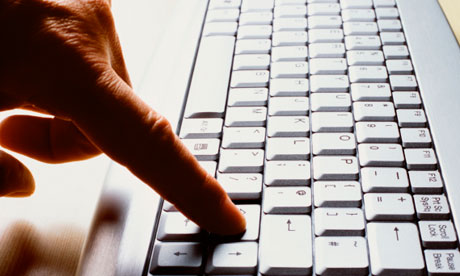 Photograph: Peter Dazeley/Getty Images
Can you really be addicted to the internet?