Science and Technology The Greatest Show on Earth: The Evidence for Evolution
By RICHARD DAWKINS - BOOKTV ON C-SPAN 2
Added: Fri, 11 Dec 2009 00:00:00 UTC
http://www.booktv.org/Program/10970/The+Greatest+Show+on+Earth+The+Evidence+for+Evolution.aspx
Richard Dawkins talks about the evidence that supports the theory of evolution and argues that denying evolution today is comparable to denying the Holocaust. Professor Dawkins spoke at the New York Academy of Sciences. Includes audience Q&A.

Book TV on C-SPAN2
Saturday 4pm 12-Dec (ET)
Sunday 5am 13-Dec (ET)


---
Tweet
RELATED CONTENT
Playboy Interview with Richard Dawkins
Chip Rowe - Playboy Comments
Playboy Interview with Richard Dawkins
Derren Brown talks to Tim Minchin
- - BBC Radio 4 Comments
Derren Brown talks to Tim Minchin
Mars rover searching for signs of life
Lawrence Krauss - CNN Comments
Author and theoretical physicist Lawrence Krauss, discusses what it would be like if we found life on another planet.
British Humanists - YouTube Comments
An introduction to Humanism, with Dawkins, Grayling, Minchin, Copson, Toynbee, Hasan, Pullman, and Margolis
A Jewish, Yankee, Liberal Atheist Runs...
Alan Litchfield - The Malcontent's... Comments
An Interview with Herb Silverman
Jeremy Paxman religious comments were...
John Plunkett - The Guardian Comments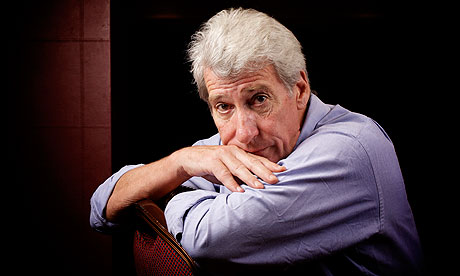 MORE BY RICHARD DAWKINS
Does this set a record for smug...
Richard Dawkins - RichardDawkins.net Comments
Does this set a record for smug nastiness?