Losing Religion
By MARY HYNES - TAPESTRY - CBC.CA
Added: Mon, 05 Jul 2010 13:12:52 UTC
Thanks to Graham for the link
Original link

Adobe Flash Player is required to listen to audio files. You can download it for free.
William Lobdell was the last person anyone would expect to lose his faith. The journalist hit rock bottom in his twenties. But his life turned around when he became a born-again Christian. Lobdell prayed for his dream job, as the religion reporter at one of the biggest papers in the U.S. Miraculously, he got it. He was winning awards for his stories about faith; life was good. Then something happened.
This week, William Lobdell tells Mary how his faith came crashing down. William Lobdell is the author of Losing My Religion: How I lost my Faith Reporting on Religion in America - and Found Unexpected Peace, published by Collins.
Also this week
In an honest and revealing essay, CBC producer and host, Garvia Bailey, shares her story about losing religion as a child.

A few weeks ago, we asked you to write and call with your stories of losing faith. This week we'll hear many of them.
... Continue reading
---
Tweet
RELATED CONTENT
Playboy Interview with Richard Dawkins
Chip Rowe - Playboy Comments
Playboy Interview with Richard Dawkins
Derren Brown talks to Tim Minchin
- - BBC Radio 4 Comments
Derren Brown talks to Tim Minchin
Mars rover searching for signs of life
Lawrence Krauss - CNN Comments
Author and theoretical physicist Lawrence Krauss, discusses what it would be like if we found life on another planet.
British Humanists - YouTube Comments
An introduction to Humanism, with Dawkins, Grayling, Minchin, Copson, Toynbee, Hasan, Pullman, and Margolis
A Jewish, Yankee, Liberal Atheist Runs...
Alan Litchfield - The Malcontent's... Comments
An Interview with Herb Silverman
Jeremy Paxman religious comments were...
John Plunkett - The Guardian Comments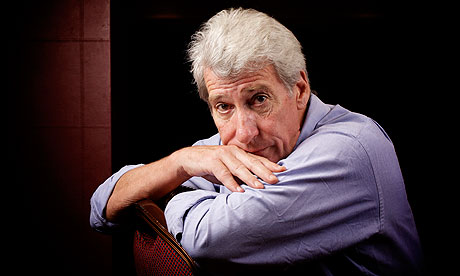 MORE BY MARY HYNES
Preachers Who Don't Believe in God
Mary Hynes - Tapestry Comments
Losing faith in God is common, but what happens when your paycheque depends on your belief? Interviews with a pastor and Daniel Dennett.