Christopher Hitchens: 'You have to choose your future regrets'
By ANDREW ANTHONY - GUARDIAN.CO.UK
Added: Sun, 14 Nov 2010 16:15:41 UTC
Thanks to Michael for the link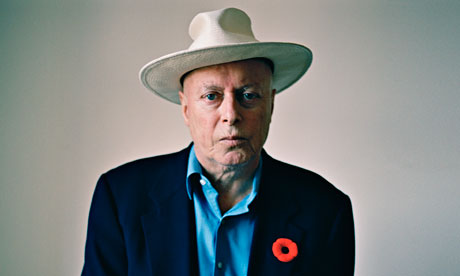 Christopher Hitchens photographed at home in Washington, DC. Photograph: Jamie James Medina for The Observer

I wasn't sure what, or perhaps whom, to expect as the door opened at Christopher Hitchens's top-floor apartment in downtown Washington. The last time I had interviewed the renowned polemicist, author, literary critic and new resident in the medical state he's called "Tumortown" was in 2005. On that occasion, after a 5am finish to our extravagantly lubricated conversation, it was I who had felt the pressing need of hospital attention.
Since then there have been two dramatic changes in his circumstances. The first was the international bestselling success of his 2007 anti-theist tome God is Not Great. After decades of acclaimed but essentially confined labour, Hitchens suddenly broke out to a mass audience, becoming arguably the global figurehead of the so-called New Atheists. Almost overnight he was upgraded from intellectual notoriety, as an outspoken supporter of the invasion of Iraq, to the business end of mainstream fame. In America, in particular, he has reached that rare position for a journalist of becoming a news story himself.
Unfortunately the news, which provided the second personal transformation, was that in June he was diagnosed with cancer of the oesophagus, a malignancy whose survival ratings do not make soothing bedtime reading. As restraint is a quality for which neither Hitchens nor his critics are known, the ironies proved irresistible to many commentators. For the religiously zealous, the arch atheist suffering a mortal illness spoke of divine retribution – the unacknowledged irony being that belief in such a vindictive god served only to endorse Hitchens's thesis.
... Read more
---
Tweet
RELATED CONTENT
Playboy Interview with Richard Dawkins
Chip Rowe - Playboy Comments
Playboy Interview with Richard Dawkins
Derren Brown talks to Tim Minchin
- - BBC Radio 4 Comments
Derren Brown talks to Tim Minchin
Mars rover searching for signs of life
Lawrence Krauss - CNN Comments
Author and theoretical physicist Lawrence Krauss, discusses what it would be like if we found life on another planet.
British Humanists - YouTube Comments
An introduction to Humanism, with Dawkins, Grayling, Minchin, Copson, Toynbee, Hasan, Pullman, and Margolis
A Jewish, Yankee, Liberal Atheist Runs...
Alan Litchfield - The Malcontent's... Comments
An Interview with Herb Silverman
Jeremy Paxman religious comments were...
John Plunkett - The Guardian Comments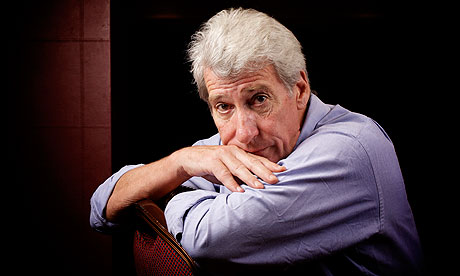 MORE BY ANDREW ANTHONY