Christopher Hitchens: my hero of 2010
By RICHARD DAWKINS - GUARDIAN.CO.UK
Added: Wed, 01 Dec 2010 15:54:09 UTC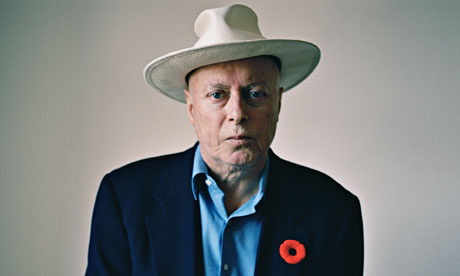 Christopher Hitchens: 'A lesser man would have seized the excuse of a mortal illness to duck responsibility and take it easy.'
I'm not much given to straight, irony-free hero-worship. The last time I did a "heroes and villains" piece I chose Pope John Paul II as hero, on the grounds that he was doing everything possible to discredit the appalling institution of which he was head. Fatuously, the newspaper (not this one) ruined the joke by titling it not "Richard Dawkins chooses the pope as his hero" but "Richard Dawkins on the dubious heroism of the pope" (like those Victorian Punch cartoons whose captions drove the joke into the ground by painstakingly explaining it).
Unlike his predecessor, who mixed in some saintly qualities, Benedict XVI is an authentic villain, and even better qualified than John Paul II to bring down the second most evil religion in the world. But this time I'd rather dispense with irony and villainy and go wholeheartedly for an unambiguous, middle-stump hero. And in 2010, who could it be but that doughty nemesis of popes and faiths of all kinds, Christopher Hitchens?
Eloquent, witty, literate, intelligent, knowledgeable, brave, erudite, hard-working, honest (who could forget his clean-through skewering of Mother Teresa's hypocrisy?), arguably the most formidable debater alive today yet at the same time the most gentlemanly, Christopher Hitchens is a giant of the mind and a model of courage. A lesser man would have seized the excuse of a mortal illness to duck responsibility and take it easy. Not this soldier. He will not go gentle into that good night; but instead of a futile raging against the dying of the light he rages, with redoubled energy (and concentrated power in his vibrant, Richard Burton tones) against the same obscurantist, vicious or just plain silly targets as have long engaged him. But he never rants. His is a controlled, disciplined rage, and don't get on the wrong side of it.
---
Tweet
RELATED CONTENT
MORE BY RICHARD DAWKINS