David Cameron's attack on multiculturalism divides the coalition
By JAMIE DOWARD - THE OBSERVER
Added: Sun, 06 Feb 2011 10:33:28 UTC
David Cameron's speech attacking multiculturalism may seem to have come out of a clear blue sky, but its genesis can be traced back to long before he became prime minister. Indeed, in its tone and content it shares many similarities with a key speech made by Tony Blair in 2005, shortly after the London bombings.
Blair argued that the roots of violent Islamism were not "superficial but deep" and could be found "in the extremist minority that now in every European city preach hatred of the west and our way of life".
Those who perpetuated such an ideology, Blair claimed, play "on our tolerance and good nature … as if it is our behaviour that should change, that if we only tried to work out and act on their grievances, we could lift this evil … This is a misunderstanding of a catastrophic order."
But even though Blair returned to this argument recurrently, the Labour government was unable to resolve its internal battles over how best to combat violent extremism. The rows engulfed the government's chief response to the threat, articulated in its "Prevent" strategy, which originally sought to counter the spread of Islamism by empowering moderate voices in the Muslim world.
The Home Office and the Department for Communities vied with each other for cash and resources as they attempted to implement the strategy. Behind the scenes, ministers clashed over who should own the policy. A number of Muslim groups flagged concerns that senior civil servants were in thrall to Islamist organisations that preached non-violence in the UK but endorsed violent extremism abroad. There were even accusations that Prevent itself had been hijacked by extremist groups.
---
Tweet
RELATED CONTENT
MORE BY JAMIE DOWARD
Richard Dawkins celebrates a victory...
Jamie Doward - The Guardian 91 Comments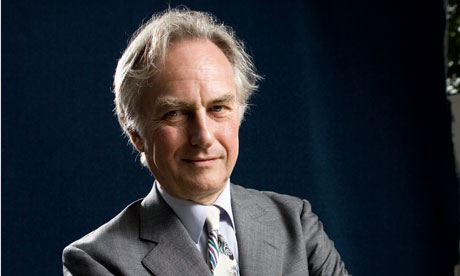 Free schools that teach 'intelligent design'
as science will lose funding