Cardinal warns of 'aggressive secularism'
By RIAZAT BUTT - GUARDIAN
Added: Mon, 25 Apr 2011 06:57:32 UTC
Leader of the Catholic church in Scotland says Christianity is being marginalised as PM invites churchmen to Downing Street
The leader of the Catholic church in Scotland has used his Easter address to attack "aggressive secularism", suggesting there were "those who would indeed try to destroy our Christian heritage and culture and take God from the public square".
He made the address as David Cameron publicly endorsed the "enormous contribution" of Christian values to Britain, days before he welcomes senior churchmen to Downing Street for an Easter celebration.
Cardinal Keith O'Brien, archbishop of St Andrews and Edinburgh, who is known for his outspoken views, eschewed traditional Easter themes of resurrection and hope and instead set his sights firmly on the "marginalisation" of Christianity in the UK.
He told the congregation at St Mary's Cathedral; "Christians must be united in their common awareness of the enemies of the Christian faith in our country, of the power that they are at present exerting, and the need for us to be aware of that right to equality which so many others cry out for."
His homily included instances where Christians had fallen foul of equality legislation, preventing discrimination against gay people, and swiftly drew fire from groups campaigning against religious privilege in public life.
---
Tweet
RELATED CONTENT
MORE BY RIAZAT BUTT
Scientists demand tougher guidelines on...
Riazat Butt - guardian.co.uk 41 Comments
Sir David Attenborough among those accusing 'fundamentalists' of seeking to portray creationism as scientific theory in class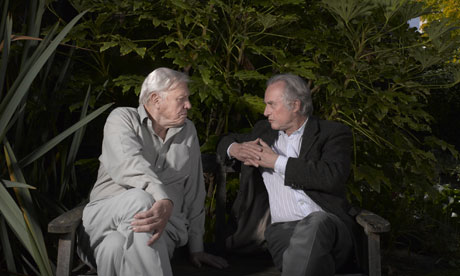 UPDATED: Life as a humanist with the...
Riazat Butt - guardian.co.uk 48 Comments