Stephen Hawking: 'There is no heaven; it's a fairy story'
By IAN SAMPLE - GUARDIAN.CO.UK
Added: Mon, 16 May 2011 03:02:50 UTC
In an exclusive interview with the Guardian, the cosmologist shares his thoughts on death, M-theory, human purpose and our chance existence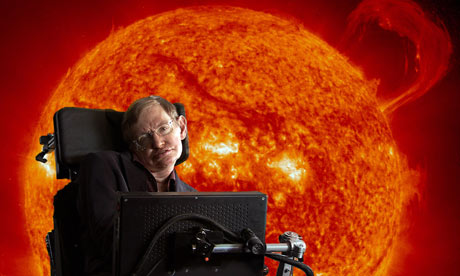 Stephen Hawking dismisses belief in God in an exclusive interview with the Guardian. Photograph: Solar & Heliospheric Observatory/Discovery Channel
A belief that heaven or an afterlife awaits us is a "fairy story" for people afraid of death, Stephen Hawking has said.
In a dismissal that underlines his firm rejection of religious comforts, Britain's most eminent scientist said there was nothing beyond the moment when the brain flickers for the final time.
Hawking, who was diagnosed with motor neurone disease at the age of 21, shares his thoughts on death, human purpose and our chance existence in an exclusive interview with the Guardian today.
The incurable illness was expected to kill Hawking within a few years of its symptoms arising, an outlook that turned the young scientist to Wagner, but ultimately led him to enjoy life more, he has said, despite the cloud hanging over his future.
"I have lived with the prospect of an early death for the last 49 years. I'm not afraid of death, but I'm in no hurry to die. I have so much I want to do first," he said.
Read more
---
Tweet
RELATED CONTENT
Playboy Interview with Richard Dawkins
Chip Rowe - Playboy Comments
Playboy Interview with Richard Dawkins
Derren Brown talks to Tim Minchin
- - BBC Radio 4 Comments
Derren Brown talks to Tim Minchin
Mars rover searching for signs of life
Lawrence Krauss - CNN Comments
Author and theoretical physicist Lawrence Krauss, discusses what it would be like if we found life on another planet.
British Humanists - YouTube Comments
An introduction to Humanism, with Dawkins, Grayling, Minchin, Copson, Toynbee, Hasan, Pullman, and Margolis
A Jewish, Yankee, Liberal Atheist Runs...
Alan Litchfield - The Malcontent's... Comments
An Interview with Herb Silverman
Jeremy Paxman religious comments were...
John Plunkett - The Guardian Comments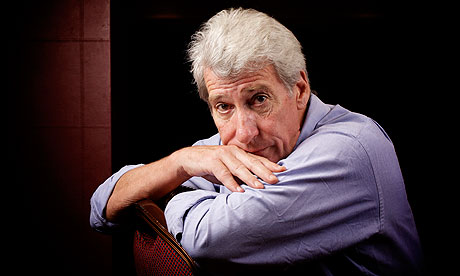 MORE BY IAN SAMPLE