My Take: Doomsdayers show what's wrong with all religion
By DAVID SILVERMAN - CNN
Added: Fri, 20 May 2011 18:41:06 UTC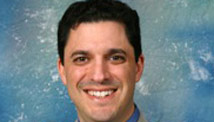 Let nobody doubt that religion hurts people. Good, intelligent, caring people suffer every day and everywhere at the hands of religion, the happy lie.
Religion is used by dishonest people who claim to know the way to the one thing humans want most: immortality. To combat fear of death, religious people ignore their intellect, believe the lie, and follow the preacher, usually blindly and sometimes to the point of insanity.
We are witnessing one very good example of this right now, as a group led by Christian ministry leader Harold Camping prepares for the end of the world this Saturday, May 21.
Of course, the weekend will pass without incident and thousands of Camping's followers, having spent or donated huge amounts of money on his behalf, will be gravely disappointed. Victims will be broken. Families will be damaged. Lives will be ruined. All because someone made a good pitch, and followers believed.
Opinion: May 21 Doomsday movement harms Christianity
I am not sure if Camping is a liar, but I think so. He realized that religion is a great way to make tax-free money off the backs of well-meaning people, through donations to his ministry, all without fearing eternal damnation. You see, I suspect that he, like many others of his ilk, doesn't believe in God at all.
---
Tweet
RELATED CONTENT
MORE BY DAVID SILVERMAN
The Reason Rally Is Only Six Weeks Away!
David Silverman - Reason Rally 6 Comments

The Reason Rally Is Only Six Weeks Away!