How far should we trust health reporting?
By BEN GOLDACRE - GUARDIAN.CO.UK
Added: Sun, 19 Jun 2011 14:41:32 UTC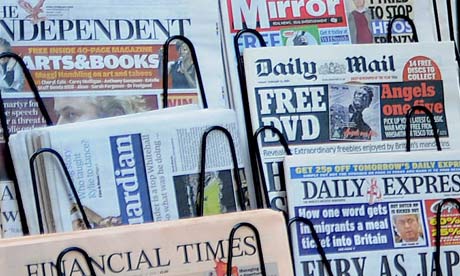 If health-risk information in newspapers is routinely misleading, there are real-world consequences
After years of threats, abuse, complaints with forged documentation, crude attempts at blackmail and more, I can tell you that journalists can be quite sensitive about criticism. But there is one valid objection to this column: that I cherry pick the worst examples to write about.
This, of course, is true. When scientific claims are wrong, they're often interestingly wrong. That makes them a good teaching tool to explain how real science works. But there's also a broader worry. People make real-world health-risk behaviour decisions based on information from newspapers, and if that information is routinely misleading, there are real-world consequences.
So how much reporting, overall, is unreliable? To find out, you'd have to take a systematic and unbiased sample – perhaps a whole week's worth of stories – and then check the evidence behind every claim. This would be an enormous job, but a new paper in the journal Public Understanding of Science does exactly that. I'm in a strange position to be writing about it, since the study was my idea, and I'm one of the authors.
---
Tweet
RELATED CONTENT
MORE BY BEN GOLDACRE
Ben Goldacre Talks Bad Science
Ben Goldacre - 3 Quarks Daily 45 Comments