UPDATED: Life as a humanist with the armed forces in Afghanistan
By RIAZAT BUTT - GUARDIAN.CO.UK
Updated: Mon, 03 Oct 2011 13:38:04 UTC
UPDATE: Chris Holden has asked us to add a link to his blog, where he responds to the way his interview was portrayed in this Guardian article. You can read his clarifying remarks here.
---
'I don't believe in the concept of an afterlife and it frightens me that people do believe in it,' Petty Officer Christopher Holden tells Riazat Butt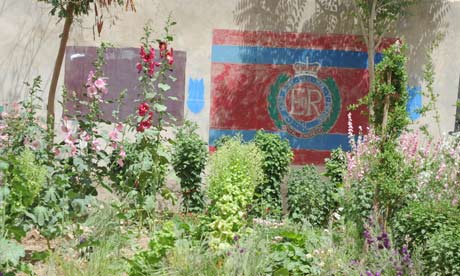 The gardens of Lashkar Gah. Photograph: Sergeant Alison Baskerville RLC
"Humanism doesn't have a lot to say about war and conflict; what it would say is that the subjugation of women and the lack of human flourishing might give a reason for this war," says Petty Officer Christopher Holden from 3 Commando Brigade, which is deployed in Lashkar Gah, Helmand Province.
The 38-year-old from Peterborough describes himself as a humanist because "it seems the most moral philosophy".
Christopher joined the Royal Navy in 1990, aged 17. He was, as he puts it, "flunking his A-levels with too much partying". His friends were in the forces. He wanted to travel so he signed up. He is on his first tour.
His experiences of church, like so many deployed troops, are restricted to births, marriages and deaths. In a similar vein, his only regular exposure to religion is the vigil, something explored earlier in this series. It is here that Christopher's feelings diverge from the established narrative. He feels ambivalence towards the ceremony and a "certain amount of anger".
Read more
---
Tweet
RELATED CONTENT
MORE BY RIAZAT BUTT
Scientists demand tougher guidelines on...
Riazat Butt - guardian.co.uk 41 Comments
Sir David Attenborough among those accusing 'fundamentalists' of seeking to portray creationism as scientific theory in class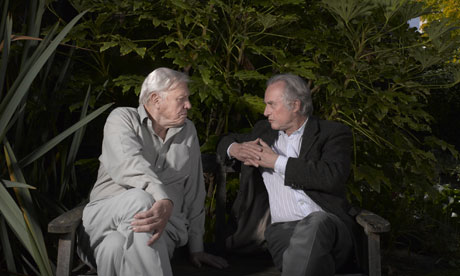 Cardinal warns of 'aggressive...
Riazat Butt - Guardian 91 Comments