A Knack for Bashing Orthodoxy
By MICHAEL POWELL - THE NEW YORK TIMES
Added: Mon, 19 Sep 2011 19:35:09 UTC
Richard Dawkins: An interview with the evolutionary biologist, best-selling author and outspoken atheist.
OXFORD, England —You walk out of a soft-falling rain into the living room of an Oxford don, with great walls of books, handsome art and, on the far side of the room, graceful windows onto a luxuriant garden.
Does this man, arguably the world's most influential evolutionary biologist, spend most of his time here or in the field? Prof. Richard Dawkins smiles faintly. He did not find fame spending dusty days picking at shale in search of ancient trilobites. Nor has he traipsed the African bush charting the sex life of wildebeests.
He gets little charge from such exertions.
"My interest in biology was pretty much always on the philosophical side," he says, listing the essential questions that drive him. "Why do we exist, why are we here, what is it all about?"
Read more or view video on the NYT website
---
Tweet
RELATED CONTENT
Playboy Interview with Richard Dawkins
Chip Rowe - Playboy Comments
Playboy Interview with Richard Dawkins
Derren Brown talks to Tim Minchin
- - BBC Radio 4 Comments
Derren Brown talks to Tim Minchin
Mars rover searching for signs of life
Lawrence Krauss - CNN Comments
Author and theoretical physicist Lawrence Krauss, discusses what it would be like if we found life on another planet.
British Humanists - YouTube Comments
An introduction to Humanism, with Dawkins, Grayling, Minchin, Copson, Toynbee, Hasan, Pullman, and Margolis
A Jewish, Yankee, Liberal Atheist Runs...
Alan Litchfield - The Malcontent's... Comments
An Interview with Herb Silverman
Jeremy Paxman religious comments were...
John Plunkett - The Guardian Comments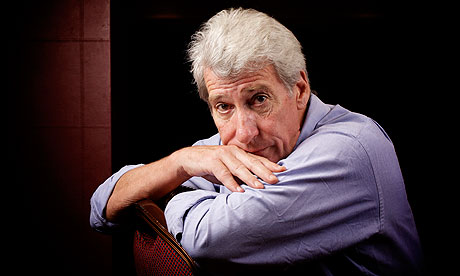 MORE BY MICHAEL POWELL