Scientists demand tougher guidelines on teaching of creationism in schools
By RIAZAT BUTT - GUARDIAN.CO.UK
Added: Sat, 22 Oct 2011 03:43:36 UTC
Sir David Attenborough among those accusing 'fundamentalists' of seeking to portray creationism as scientific theory in class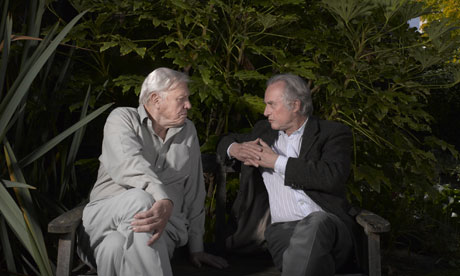 Sir David Attenborough and Richard Dawkins, above, are among 30 scientists demanding tougher government guidelines on the teaching of creationism in schools. Photograph: Alastair Thain for the Guardian
Prominent scientists, including Sir David Attenborough and Richard Dawkins, have called on the government to toughen its guidance on the promotion of creationism in classrooms, accusing "religious fundamentalists" of portraying it as scientific theory in publicly funded schools.
A group of 30 scientists have signed a statement saying it is "unacceptable" to teach creationism and intelligent design, whether it happens in science lessons or not. The statement claims two organisations, Truth in Science and Creation Ministries International are "touring the UK and presenting themselves as scientists and their creationist views as science".
"Creationism and intelligent design are not scientific theories, but they are portrayed as scientific theories by some religious fundamentalists who attempt to have their views promoted in publicly funded schools," the scientists say.
"There should be enforceable statutory guidance that they may not be presented as scientific theories in any publicly funded school of whatever type."
The scientists claim organisations such as Truth in Science are encouraging teachers to incorporate intelligent design into their science teaching.
---
Tweet
RELATED CONTENT
MORE BY RIAZAT BUTT
UPDATED: Life as a humanist with the...
Riazat Butt - guardian.co.uk 48 Comments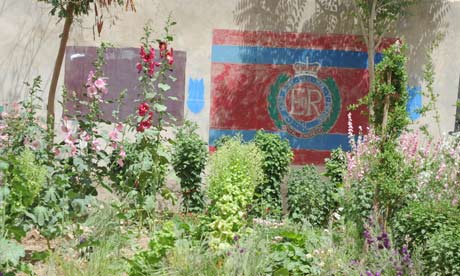 Cardinal warns of 'aggressive...
Riazat Butt - Guardian 91 Comments