Anglican newspaper defends 'Gaystapo' article
By RIAZAT BUTT - THE GUARDIAN
Added: Tue, 15 Nov 2011 13:57:23 UTC
Thanks to Jonathan Dore for the link.
---

Alan Craig, who wrote in the Church of England Newspaper: 'Gay-rights stormtroopers take no prisoners as they annex our wider culture.' Photograph: Sang Tan/AP
An Anglican newspaper has defended the publication of an article that compares gay rights campaigners to Nazis, saying the author has "pertinent views".
The column, by former east London councillor Alan Craig, appeared in the 28 October edition of the Church of England Newspaper, one of the oldest newspapers in the world. Although it is independent of the institution bearing the same name, it carries adverts for Church of England jobs and is read by its clergy.
In his column Craig referred to a number of high-profile legal cases where Christians claim to have been penalised for their views on homosexuality.
He wrote: "Having forcibly – and understandably – rectified the Versailles-type injustices and humiliations foisted on the homosexual community, the UK's victorious Gaystapo are now on a roll. Their gay-rights stormtroopers take no prisoners as they annex our wider culture, and hotel owners, registrars, magistrates, doctors, counsellors, and foster parents … find themselves crushed under the pink jackboot.
"Thanks especially to the green light from a permissive New Labour government, the gay Wehrmacht is on its long march through the institutions and has already occupied the Sudetenland social uplands of the Home Office, the educational establishment, the politically-correct police. Following a plethora of equalities legislation, homosexuals are now protected and privileged by sexual orientation regulations and have achieved legal equality by way of civil partnerships. But it's only 1938 and Nazi expansionist ambitions are far from sated."
---
Tweet
RELATED CONTENT
MORE BY RIAZAT BUTT
Scientists demand tougher guidelines on...
Riazat Butt - guardian.co.uk 41 Comments
Sir David Attenborough among those accusing 'fundamentalists' of seeking to portray creationism as scientific theory in class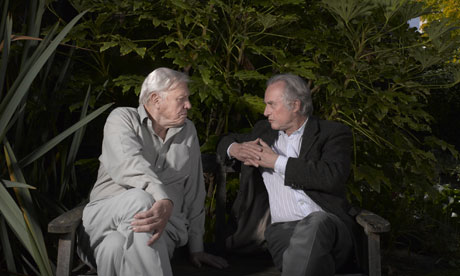 UPDATED: Life as a humanist with the...
Riazat Butt - guardian.co.uk 48 Comments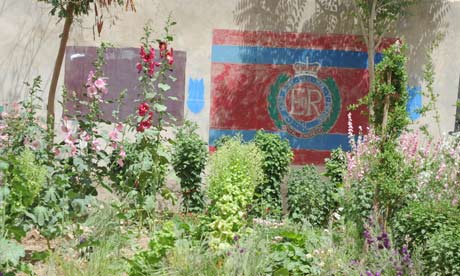 Cardinal warns of 'aggressive...
Riazat Butt - Guardian 91 Comments