Darwin publishes On the Origin of Species
By - - OUPBLOG (OXFORD UNIVERSITY PRESS)
Added: Thu, 24 Nov 2011 22:57:05 UTC
This Day in World History
November 24, 1859
Darwin Publishes On the Origin of Species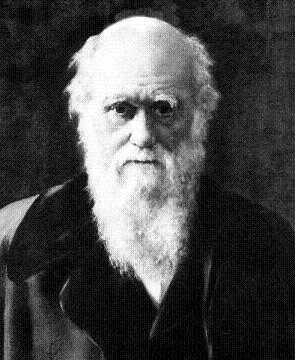 On the day it was published, Charles Darwin's On the Origin of Species sold out—eager readers bought every single copy. This alone is not remarkable: the print run was a mere 1,250 copies. But in presenting to the world his theory of evolution by natural selection, Darwin's tome made history.
Darwin had developed his theory over years of thought about the data and specimens he had collected during the five-year voyage of H.M.S. Beagle, a scientific expedition on which he served as the ship's naturalist. Reading the work of Thomas Malthus on the stresses placed on populations by a limited food supply had helped spur Darwin's thinking. Competition for resources, he realized, put stress on populations of plants and animals. The fittest individuals—those best suited to win that competition—would survive and then pass on their adaptive characteristics to the next generation. Here, he concluded, was how species evolved.
The book was not Darwin's first presentation of these ideas. Darwin had presented his ideas to a meeting of scientists alongside Alfred Russel Wallace, who had somewhat similar ideas, in July of 1858. The November publication of his book was his full working out of his theory, however. By asserting that Earth was ancient, Darwin joined a scientific view gaining currency but still not widely held. By denying that distinct species were created by God, he directly challenged religious orthodoxy.
---
Tweet
RELATED CONTENT
WALK DARWIN'S TREE OF LIFE ~ 25 - 26...
- - Ancestors Trail Walk Comments
WALK DARWIN'S TREE OF LIFE ~ 26 AUGUST 2012 - event begins on Saturday 25 August
The Darwin-Wallace mystery solved
- - PhysOrg.com 20 Comments

The Darwin-Wallace mystery solved
Jerry Coyne - Why Evolution Is True 19 Comments

Happy Darwin Day!
Darwin's Papers Show the Evolution of...
Jennifer Schuessler - The New York... 3 Comments

Darwin's Papers Show the Evolution of His Ideas
Mayor, City of Kamloops BC - Kamloops... 29 Comments
Carlo Fonseka - The Island (Sri Lanka) 22 Comments
MORE BY -