Tesco slump due to divine intervention, says Christian pressure group
By DAVID SHARIATMADARI - THE GUARDIAN
Added: Fri, 13 Jan 2012 17:17:40 UTC
Thanks to the National Secular Society for the link!
---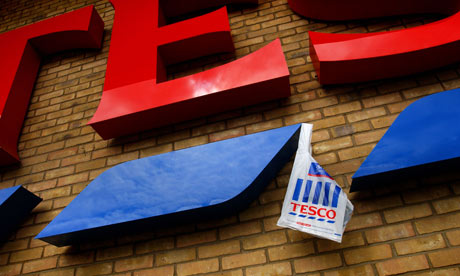 Tesco's slump is due to divine intervention, a Christian pressure group has claimed. Photograph: Jim Wileman / Alamy/Alamy
A fringe Christian pressure group has attributed Tesco's recent poor sales to divine intervention, claiming that "God has answered our prayers for confusion in the Tesco boardroom".
Christian Voice, a prayer and campaigning organisation that claims to have nearly 2,000 members across the UK, protested outside Tesco shops towards the end of last year over the company's decision to sponsor a family area at the Gay Pride celebrations in London.
Tesco's stock market value plunged by almost £5bn this week after disappointing Christmas sales. The company's £500m Big Price Drop promotion appears to have failed to tempt consumers away from rivals, and it has now warned of a drop in profit growth.
Christian Voice welcomed the developments, and claimed part of the responsibility for them.
"As the Big Price Drop was launched in September, it seems that almighty God, who operates outside space and time, was well ahead of us, anticipating our prayers, and seeing by our actions that our prayers were serious," Stephen Green, Christian Voice's National Director, said.
---
Tweet
RELATED CONTENT
MORE BY DAVID SHARIATMADARI
Religious freedom under threat from...
David Shariatmadari - The Guardian 55 Comments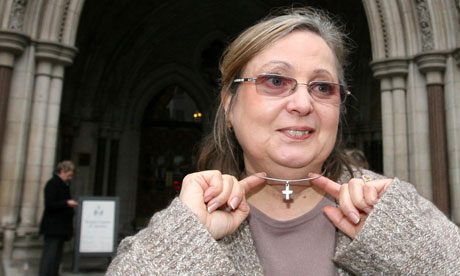 Religious freedom under threat from courts,
professor warns