Can you really be addicted to the internet?
By POLLY CURTIS - THE GUARDIAN
Added: Sat, 14 Jan 2012 03:33:39 UTC
Chinese scientists have observed differences in the brains of people who obsessively use the internet similar to those found in people who have substance addictions. Is this proof that the internet can be addictive?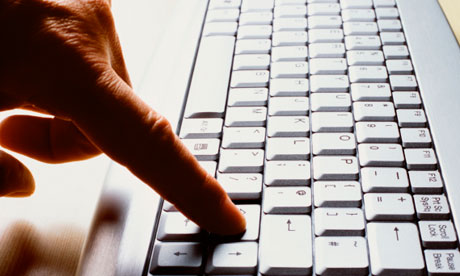 Photograph: Peter Dazeley/Getty Images

Several reports today suggest that a study of the brains of people who excessively use the internet show abnormalities similar to those found in people with substance addictions could be proof that the internet has similar addictive qualities to drugs, alcohol or tobacco. The Independent's report here is the most extensive. It says:
Internet addiction has for the first time been linked with changes in the brain similar to those seen in people addicted to alcohol, cocaine and cannabis. In a groundbreaking study, researchers used MRI scanners to reveal abnormalities in the brains of adolescents who spent many hours on the internet, to the detriment of their social and personal lives. The finding could throw light on other behavioural problems and lead to the development of new approaches to treatment, researchers said. An estimated 5 to 10 per cent of internet users are thought to be addicted – meaning they are unable to control their use. The majority are games players who become so absorbed in the activity they go without food or drink for long periods and their education, work and relationships suffer.
But is there really such a thing as internet addiction?
Read more
---
Tweet
RELATED CONTENT