FFRF ad, 'Quit the Catholic Church,' runs in today's Times
By - - FREEDOM FROM RELIGION FOUNDATION
Added: Fri, 09 Mar 2012 18:23:35 UTC
The Freedom From Religion Foundation placed an open letter via a full-page ad in today's New York Times (page 10, front section) urging liberal and nominal Roman Catholics to "quit" their church over its war against contraception.
Beginning "It's your moment of truth," the ad asks: "Do you choose women and their rights, or Bishops and their wrongs? You are an enabler. And it's got to stop."
"As a member of the 'flock' of an avowedly antidemocratic Old Boys Club, isn't it time you vote with your feet? Please, exit en Mass," requests the ad, signed by FFRF Co-Presidents Annie Laurie Gaylor and Dan Barker.

Click the image below to view the full page ad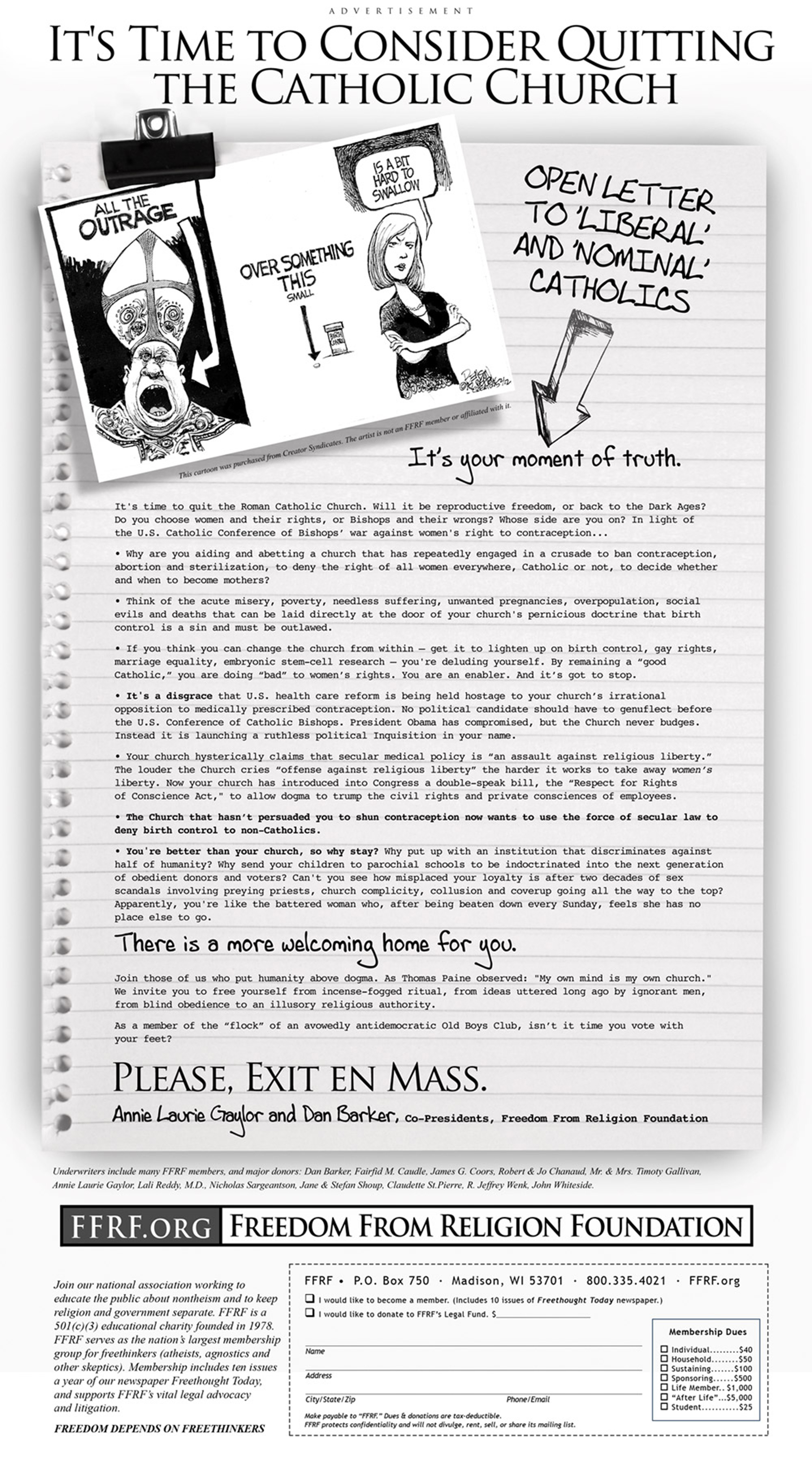 ---
Tweet
RELATED CONTENT
MORE BY -