A Quantum Leap
By LAWRENCE KRAUSS - SLATE
Added: Wed, 04 Jul 2012 11:31:28 UTC
The discovery of the Higgs boson particle puts our understanding of nature on a new firm footing.

A model of the Large Hadron Collider tunnel in the CERN visitors' center.
Photo by Johannes Simon/Getty Images

Who would have believed it? Every now and then theoretical speculation anticipates experimental observation in physics. It doesn't happen often, in spite of the romantic notion of theorists sitting in their rooms alone at night thinking great thoughts. Nature usually surprises us. But today, two separate experiments at the Large Hadron Collider of the European Center for Nuclear Research (CERN) in Geneva reported convincing evidence for the long sought-after "Higgs" particle, first proposed to exist almost 50 years ago and at the heart of the "standard model" of elementary particle physics—the theoretical formalism that describes three of the four known forces in nature, and which to date agrees with every experimental observation done to date.
The LHC is the most complex (and largest) machine that humans have ever built, requiring thousands of physicists from dozens of countries, working full time for a decade to build and operate. And even with 26 kilometers of tunnel, accelerating two streams of protons in opposite directions at more than 99.9999 percent the speed of light and smashing them together in spectacular collisions billions of times each second, producing hundreds of particles in each collision; two detectors the size of office buildings to measure the particles; and a bank of more than 3,000 computers analyzing the events in real time in order to search for something interesting, the Higgs particle itself never directly appears.

Like the proverbial Cheshire cat, the Higgs instead leaves only a smile, by which I mean it decays into other particles that can be directly observed. After a lot of work and computer time, one can follow all the observed particles backward and determine the mass and other properties of the invisible Higgs candidates.
---
Tweet
RELATED CONTENT
MORE BY LAWRENCE KRAUSS
Mars rover searching for signs of life
Lawrence Krauss - CNN Comments
Author and theoretical physicist Lawrence Krauss, discusses what it would be like if we found life on another planet.
Belief in God: Prohibitive or...
Lawrence Krauss - YouTube -... Comments
Belief in God: Prohibitive or Liberating? Lawrence Krauss & Uthman Badar | ANU, April 2012
It's Time for the US To Finally Sign...
Lawrence Krauss - Slate 23 Comments
It's Time for the US To Finally Sign the Nuclear-Test-Ban Treaty
Why Are Religious Beliefs Off Limits?
Lawrence Krauss - Huffington Post 47 Comments

Why Are Religious Beliefs Off Limits?
Why we need college degrees more than...
Lawrence Krauss - The Washington Post 56 Comments

Why we need college degrees more than
we need faith
The faithful must learn to respect...
Lawrence Krauss - The Guardian 44 Comments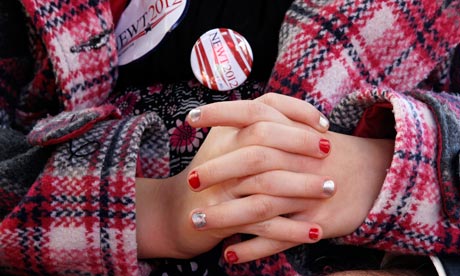 Tensions between religion and science will persist unless believers recognise that skepticism is a hallmark of science.
Outward displays of belief in God have become a proxy for trustworthiness in the US. Photograph: Matt Rourke/AP