Miracle buster: Why I traced holy water to leaky drain
By JON WHITE - NEW SCIENTIST
Added: Wed, 04 Jul 2012 15:08:52 UTC
What was the so-called "miracle" you recently investigated in Mumbai?
The priest and the very active Catholic laity organisations associated with the Our Lady of Velankanni church in Mumbai were promoting the idea that water dripping from the feet of a statue of Jesus was a sign from God. Hundreds of believers flocked to the dripping cross, collecting and consuming "holy" drainage water that they believed would cure all ailments.
What prompted you to intervene?
I was invited to the Delhi studio of TV9, a Mumbai-based national channel, to comment. During the programme, I rejected the possibility of a miracle, but of course could not give scientific explanations without an investigation. The channel then invited me to come to Mumbai. The church authorities agreed.
What did you find?
I had a close look at a nearby washroom and the connected drainage system that passed underneath the concrete base of the cross. I removed some stones from the drain and found it was blocked. I touched the walls, the base and the cross and took some photographs for documentation. It was very simple: water from the washroom, which had been blocked in the clogged drainage system, had been transmitted via capillary action into the adjacent walls and the base of the cross as well as into the wooden cross itself. The water came out through a nail hole and ran down over the statue's feet.
You now face possible arrest. Why?
Leaders of two Catholic laity organisations have launched charges against me under section 295A of the Indian penal code. This charges a person with "deliberately hurting religious feelings and attempting malicious acts intended to outrage the religious sentiments of any class or community". It is absurd to claim that I did anything of the sort.
---
Tweet
RELATED CONTENT
Playboy Interview with Richard Dawkins
Chip Rowe - Playboy Comments
Playboy Interview with Richard Dawkins
Derren Brown talks to Tim Minchin
- - BBC Radio 4 Comments
Derren Brown talks to Tim Minchin
Mars rover searching for signs of life
Lawrence Krauss - CNN Comments
Author and theoretical physicist Lawrence Krauss, discusses what it would be like if we found life on another planet.
British Humanists - YouTube Comments
An introduction to Humanism, with Dawkins, Grayling, Minchin, Copson, Toynbee, Hasan, Pullman, and Margolis
A Jewish, Yankee, Liberal Atheist Runs...
Alan Litchfield - The Malcontent's... Comments
An Interview with Herb Silverman
Jeremy Paxman religious comments were...
John Plunkett - The Guardian Comments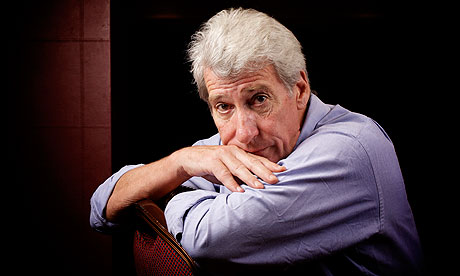 MORE BY JON WHITE