Richard Dawkins on Radio Ulster - Causeway centre gives creationist view
By - - UTV
Updated: Fri, 06 Jul 2012 16:31:46 UTC
Update 6-Jul
Richard Dawkins on BBC Radio Ulster with Wendy Austin Listen on BBC Radio Player You'll need to skip to 42:35 for the start of the section on the Giant's Causeway
---
The National Trust said it wanted to "reflect and respect" the fact that some people contest the views of mainstream science.
Its state-of-the-art new complex, which opened on Tuesday, features an interactive audio exhibition showcasing the stories and the science behind the Giants' Causeway.
It looks at the origins of the basaltic columns on the Co Antrim coastline.
The trust said that the exhibit gives recognition to the fact that, for creationists, the debate about the age of the Earth is still ongoing.
A statement read: "The Giants' Causeway has always prompted debate about how it was formed and how old it is.
"One of the exhibits in the Giants' Causeway Visitors' Centre interpretation tells the story of the part the Giants' Causeway played in the debate about how the Earth's rocks were formed and the age of the Earth.
"This is an interactive audio exhibition in which visitors can hear some of the different debates from historical characters.
"In this exhibition we also acknowledge that for some people, this debate continues today and we reflect and respect the fact that creationists today have a different perspective on the age of the Earth from that of mainstream science."
---
Read this article on the new RDF beta site
---
Tweet
RELATED CONTENT
Playboy Interview with Richard Dawkins
Chip Rowe - Playboy Comments
Playboy Interview with Richard Dawkins
Derren Brown talks to Tim Minchin
- - BBC Radio 4 Comments
Derren Brown talks to Tim Minchin
Mars rover searching for signs of life
Lawrence Krauss - CNN Comments
Author and theoretical physicist Lawrence Krauss, discusses what it would be like if we found life on another planet.
British Humanists - YouTube Comments
An introduction to Humanism, with Dawkins, Grayling, Minchin, Copson, Toynbee, Hasan, Pullman, and Margolis
A Jewish, Yankee, Liberal Atheist Runs...
Alan Litchfield - The Malcontent's... Comments
An Interview with Herb Silverman
Jeremy Paxman religious comments were...
John Plunkett - The Guardian Comments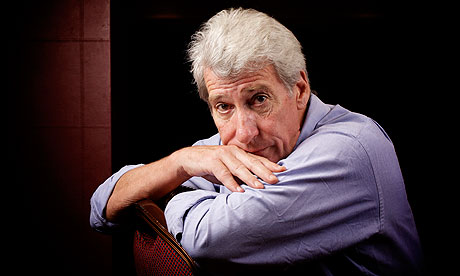 MORE BY -