Great Grandson Of L. Ron Hubbard Blasts Scientology
By - - CBS
Added: Thu, 26 Jul 2012 17:38:18 UTC
The Church of Scientology is known for its famous followers and its reputation for secrecy. In an interview with CBS 5, the great grandson of the church's founder L. Ron Hubbard blasts Scientology, accusing it of destroying his family.
You can't choose your family but Jamie DeWolf wishes he could. In fact he said he is putting himself in danger by just talking to CBS 5.
De Wolf, who lives in the Bay Area, is the great grandson of L. Ron Hubbard, a man he refers to as a "portly red-headed charismatic lying con-man pseudoscience self-help author."
His mother is the daughter of Ron DeWolf, L. Ron Hubbard's son. The son changed his name after he famously left Scientology. Jamie DeWolf said his mother never spoke about the church. "It destroyed and devoured both her grandfather and her father," he said.
Jamie DeWolf never met his great grandfather. But in 2000, he did a one-man show based on L. Ron Hubbard and his son. The video has since become a YouTube sensation, and it didn't go unnoticed by the Church of Scientology.
---
Read this article on the new RDF beta site
---
Tweet
RELATED CONTENT
Playboy Interview with Richard Dawkins
Chip Rowe - Playboy Comments
Playboy Interview with Richard Dawkins
Derren Brown talks to Tim Minchin
- - BBC Radio 4 Comments
Derren Brown talks to Tim Minchin
Mars rover searching for signs of life
Lawrence Krauss - CNN Comments
Author and theoretical physicist Lawrence Krauss, discusses what it would be like if we found life on another planet.
British Humanists - YouTube Comments
An introduction to Humanism, with Dawkins, Grayling, Minchin, Copson, Toynbee, Hasan, Pullman, and Margolis
A Jewish, Yankee, Liberal Atheist Runs...
Alan Litchfield - The Malcontent's... Comments
An Interview with Herb Silverman
Jeremy Paxman religious comments were...
John Plunkett - The Guardian Comments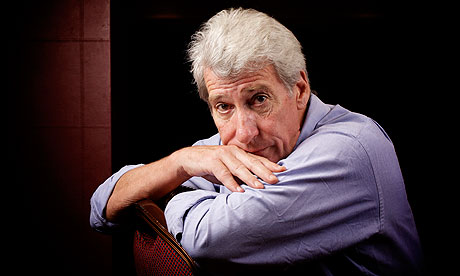 MORE BY -