Derren Brown talks to Tim Minchin
By - - BBC RADIO 4
Added: Sat, 18 Aug 2012 14:42:29 UTC
Episode 4 of 6, Series 8
DURATION: 30 MINUTES
Last week's interviewee, Illusionist Derren Brown, dispenses with the trickery and gets inside the mind of Tim Minchin by cleverly asking him some questions then listening to the answers. They talk beliefs, magic, music and Minchin.

---
Tweet
RELATED CONTENT
Playboy Interview with Richard Dawkins
Chip Rowe - Playboy Comments
Playboy Interview with Richard Dawkins
Mars rover searching for signs of life
Lawrence Krauss - CNN Comments
Author and theoretical physicist Lawrence Krauss, discusses what it would be like if we found life on another planet.
British Humanists - YouTube Comments
An introduction to Humanism, with Dawkins, Grayling, Minchin, Copson, Toynbee, Hasan, Pullman, and Margolis
A Jewish, Yankee, Liberal Atheist Runs...
Alan Litchfield - The Malcontent's... Comments
An Interview with Herb Silverman
Jeremy Paxman religious comments were...
John Plunkett - The Guardian Comments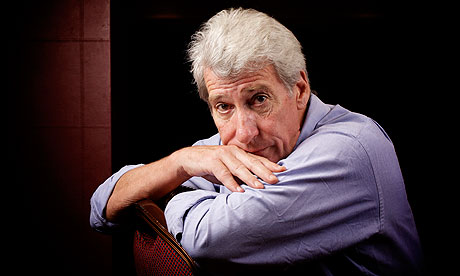 Great Grandson Of L. Ron Hubbard Blasts...
- - CBS Comments
Great-grandson of L. Ron Hubbard calls the author a "charismatic lying con-man pseudoscience self-help author"
MORE BY -