Blasphemy Laws Exposed: The Consequences of Criminalizing "Defamation of Religions"
By - - HUMAN RIGHTS FIRST
Added: Mon, 20 Aug 2012 17:36:51 UTC
FOR OVER A DECADE, efforts have been made in several venues at the United Nations to promote the concept that States have an obligation to adopt and enforce laws against the "defamation of religions." Some of the countries that support these efforts already have such legislation in place in the form of blasphemy or similar laws that prohibit injuring religious sentiments or insulting religious figures and leaders. Those who support the concept of "defamation of religions" argue that prohibitions such as these are necessary to fight incitement to discrimination, hostility, and violence, as well as to protect freedom of religion. But the facts tell a very different story.
Such laws risk promoting an atmosphere of intolerance by providing a context in which governments can restrict freedom of expression, thought, and religion, and can result in devastating consequences for those holding religious views that differ from the majority religion, as well as for adherents to minority faiths. The loose and unclear language of these laws empowers majorities against dissenters and the state against individuals. Governments and individuals frequently abuse national blasphemy laws not only to stifle dissent and debate, but to harass rivals, legitimize violence, and settle petty disputes.
It was thus a much welcomed step when in March 2011, the United Nations Human Rights Council adopted a resolution by consensus entitled "Combating intolerance, negative stereotyping and stigmatization of, and discrimination, incitement to violence and violence against persons based on religion or belief." Resolution 16/18 ceases to provide cover for national blasphemy laws and charts a new course. The resolution omits any reference to "defamation of religions" and—in accordance with international standards—focuses on the protection of individuals, rather than the protection of abstract ideas and religions. Recognizing the positive role that the "open, constructive and respectful debate of ideas can play in combating religious hatred, incitement and violence," it calls for "strengthened international efforts to promote tolerance and peace based on respect for human rights and the diversity of religions and beliefs." The resolution further recognizes the importance of leaders speaking out against intolerance and values expanding human rights education and interfaith and intercultural efforts to raise awareness. The United Nations General Assembly endorsed the approach of the Human Rights Council in December 2011, and then in March 2012 the Human Rights Council once again adopted a similar text.
Read more
---
Tweet
RELATED CONTENT
Viewpoints: Why is faith falling in the...
- - BBC News Comments
A new poll suggests that atheism is on the rise in the US, while those who consider themselves religious has dropped. What's the cause? Two writers debate.
Update - Too crazy even for the...
Ed Kilgore - Political Animal Comments
update - too crazy even for the evangelical right
Barton's Fall From Grace

David Barton says his documents prove that the Founding Fathers were deeply religious men who built America on Christian ideas - but do his sources check out?
Pussy Riot's closing statement
Cory Doctorow - BoingBoing Comments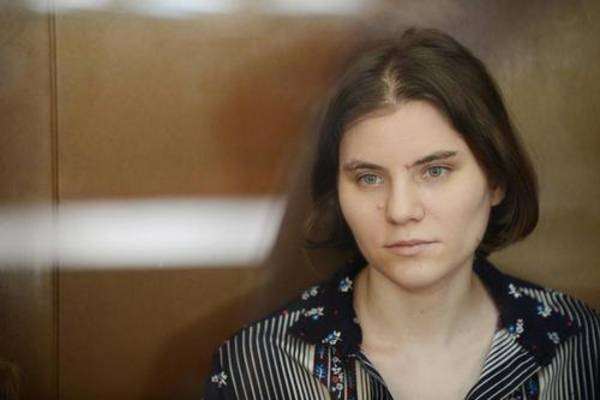 Pussy Riot member Yekaterina Samutsevich has given a tremendous closing statement, which is a masterful summary of Russian oligarchy
Refuting Richard: Dawkins Doesn't "Get"...
Graham Veale - Saints & Sceptics? Comments
Refuting Richard: Dawkins Doesn't "Get" God
Witchcraft-based child abuse: Action...
- - BBC News Comments
The government has launched an action plan to tackle child abuse linked to witchcraft or religion in England.
Why I won't take part in debate with...
Richard Dawkins - for the Press and... Comments
I was invited several months ago to speak at the Faclan Book Festival in Stornoway and I was delighted to accept, as I have a great affection for the Highlands and Islands but have never visited Lewis and have heard such good things about its beauty and about the friendliness of the islanders.
MORE BY -