Interview with Richard Dawkins
By MARY HYNES - TAPESTRY - CBC.CA RADIO ONE
Added: Sat, 03 Oct 2009 23:00:00 UTC
Thanks to frank for the link.
http://www.cbc.ca/tapestry/podcast.html

The world's most famous atheist sat down with Tapestry - a programme about religion - for an hour-long conversation. His chat with Mary Hynes encompassed evolution, Darwin, creationists, wildflowers, atheism and Dawkins' lingering affection for the Church of England(?!). Richard Dawkins is the author of The Greatest Show on Earth: The Evidence for Evolution, published by Free Press.
---
Tweet
RELATED CONTENT
Playboy Interview with Richard Dawkins
Chip Rowe - Playboy Comments
Playboy Interview with Richard Dawkins
Derren Brown talks to Tim Minchin
- - BBC Radio 4 Comments
Derren Brown talks to Tim Minchin
Mars rover searching for signs of life
Lawrence Krauss - CNN Comments
Author and theoretical physicist Lawrence Krauss, discusses what it would be like if we found life on another planet.
British Humanists - YouTube Comments
An introduction to Humanism, with Dawkins, Grayling, Minchin, Copson, Toynbee, Hasan, Pullman, and Margolis
A Jewish, Yankee, Liberal Atheist Runs...
Alan Litchfield - The Malcontent's... Comments
An Interview with Herb Silverman
Jeremy Paxman religious comments were...
John Plunkett - The Guardian Comments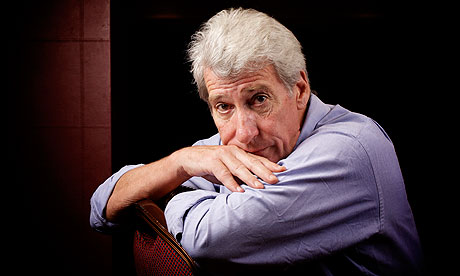 MORE BY MARY HYNES
Preachers Who Don't Believe in God
Mary Hynes - Tapestry Comments
Losing faith in God is common, but what happens when your paycheque depends on your belief? Interviews with a pastor and Daniel Dennett.