Sean Faircloth on the Alan Colmes Show - Fox News Radio interview, February 2012
By - - THE ALAN COLMES SHOW
Added: Sun, 19 Feb 2012 15:07:14 UTC
Sean Faircloth discusses his new book Attack of the Theocrats: How the Religious Right Harms Us All and What We Can Do About It
Listen or download the radio interview.
---
---
Book Description
Copies are available at the RDFRS store and include a free DVD. Also Amazon Kindle
or Barnes and Noble Nook
At no time in American history has the United States had such a high percentage of theocratic members of Congress-those who expressly endorse religious bias in law. Just as ominously, at no other time have religious fundamentalists effectively had veto power over one of the country's two major political parties. As Sean Faircloth argues, this has led to the crumbling of the country's most cherished founding principle-the wall separating church and state-and presages yet even more crumbling. Faircloth, a former politician and current executive director of the Secular Coalition for America, moves beyond the symbolism to explore the many ways federal and state legal codes privilege religion in law. He goes on to demonstrate how religious bias in law harms all Americans-financially, militarily, physically, socially, and educationally. Sounding a much-needed alarm for all who care about the future direction of the country, Faircloth offers an inspiring vision for returning America to its secular roots.

---
Tweet
RELATED CONTENT
Playboy Interview with Richard Dawkins
Chip Rowe - Playboy Comments
Playboy Interview with Richard Dawkins
Derren Brown talks to Tim Minchin
- - BBC Radio 4 Comments
Derren Brown talks to Tim Minchin
Mars rover searching for signs of life
Lawrence Krauss - CNN Comments
Author and theoretical physicist Lawrence Krauss, discusses what it would be like if we found life on another planet.
British Humanists - YouTube Comments
An introduction to Humanism, with Dawkins, Grayling, Minchin, Copson, Toynbee, Hasan, Pullman, and Margolis
A Jewish, Yankee, Liberal Atheist Runs...
Alan Litchfield - The Malcontent's... Comments
An Interview with Herb Silverman
Jeremy Paxman religious comments were...
John Plunkett - The Guardian Comments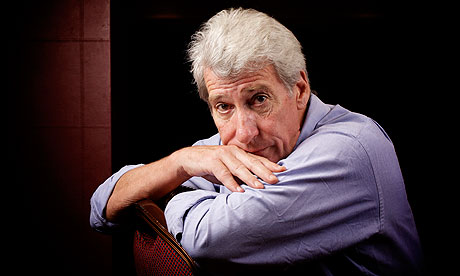 MORE BY -