Interview with Peter Boghossian
By PAUL PARDI - PHILOSOPHYNEWS
Added: Fri, 09 Mar 2012 19:48:04 UTC
In a recent article for Inside Higher Ed professor Boghossian of Portland State University (Oregon) sketches his position that professors should have a primary goal of changing students beliefs if those beliefs are false and seek to replace those beliefs with true ones. He asks, "Should professors attempt to change students' beliefs by consistently challenging false beliefs with facts?" On the surface, an affirmative answer to this question seems obvious. What professor would want his students to walk out of his or her class with clearly false information when he or she has the power to set the record straight. "I believe our role as educators should be to teach students not just factual data, but the importance of critically examining beliefs by exposing them to facts, and then revising cherished notions when confronted with reliable but discomforting evidence." He subsequently gave a talk on the PSU campus arguing that faith is a cognitive sickness and should be given no countenance in the classroom.
Listen to or download podcast Faith is a Cognitive Sickness

---
Tweet
RELATED CONTENT
Playboy Interview with Richard Dawkins
Chip Rowe - Playboy Comments
Playboy Interview with Richard Dawkins
Derren Brown talks to Tim Minchin
- - BBC Radio 4 Comments
Derren Brown talks to Tim Minchin
Mars rover searching for signs of life
Lawrence Krauss - CNN Comments
Author and theoretical physicist Lawrence Krauss, discusses what it would be like if we found life on another planet.
British Humanists - YouTube Comments
An introduction to Humanism, with Dawkins, Grayling, Minchin, Copson, Toynbee, Hasan, Pullman, and Margolis
A Jewish, Yankee, Liberal Atheist Runs...
Alan Litchfield - The Malcontent's... Comments
An Interview with Herb Silverman
Jeremy Paxman religious comments were...
John Plunkett - The Guardian Comments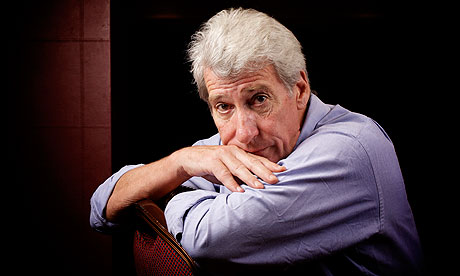 MORE BY PAUL PARDI