Richard Dawkins - podcast, Masa Crítica: El podcast Ateo (Critical Mass: The atheist podcast)
By - - MASA CRíTICA: EL PODCAST ATEO
Added: Mon, 16 Apr 2012 14:35:16 UTC
English translation below via Google Translate

Program March 28, 2012
April 1st, 2012

Finally, after months of negotiations we had the pleasure and honor of interviewing Dr. Richard Dawkins in Critical Mass. We are delighted to be one of the pioneers in Latin American media talk to him. The podcast of this program is based on the night transmission of our show and includes the translation of the questions and answers of the interview. If you want to hear the interview in full and without translation, you can download here .
After the interview we extended the show half an hour to comment on the implications of the recent adoption of the reform to the first paragraph of Article 24 of the Constitution, it is extremely important and we could not put it aside. I will not go into too much, it is best that you listen to the program and send us your comments, right here on our website or Facebook.
Go to the original site - in Spanish
Programa 28 marzo 2012 April 1st, 2012 · 1 Comment
Por fin, después de meses de negociaciones tuvimos el gusto y honor de entrevistar al Dr. Richard Dawkins en Masa Crítica. Estamos encantados en ser uno de los medios latinoamericanos pioneros en platicar con él. El podcast de este programa esta basado en la transmisión nocturna del mismo e incluye la traducción de las preguntas y respuestas de la entrevista. Si deseas escuchar la entrevista íntegra y sin traducción, puedes descargarla aquí.
Después de la entrevista extendimos el programa media hora más para comentar acerca de las implicaciones de la reciente aprobación de la reforma al primer párrafo del artículo 24 constitucional, que es sumamente importante y no podíamos dejarla de lado. No quiero extenderme mucho, lo mejor es que ustedes escuchen el programa y nos manden sus comentarios, directamente aquí o en nuestra página de Facebook.
Go to the original site - in Spanish
---
Tweet
RELATED CONTENT
Playboy Interview with Richard Dawkins
Chip Rowe - Playboy Comments
Playboy Interview with Richard Dawkins
Derren Brown talks to Tim Minchin
- - BBC Radio 4 Comments
Derren Brown talks to Tim Minchin
Mars rover searching for signs of life
Lawrence Krauss - CNN Comments
Author and theoretical physicist Lawrence Krauss, discusses what it would be like if we found life on another planet.
British Humanists - YouTube Comments
An introduction to Humanism, with Dawkins, Grayling, Minchin, Copson, Toynbee, Hasan, Pullman, and Margolis
A Jewish, Yankee, Liberal Atheist Runs...
Alan Litchfield - The Malcontent's... Comments
An Interview with Herb Silverman
Jeremy Paxman religious comments were...
John Plunkett - The Guardian Comments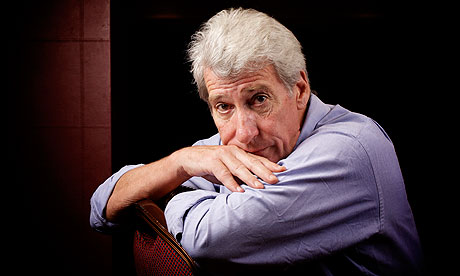 MORE BY -