Support what Ann McPherson stood for
By RICHARD DAWKINS
Added: Tue, 31 May 2011 09:09:10 UTC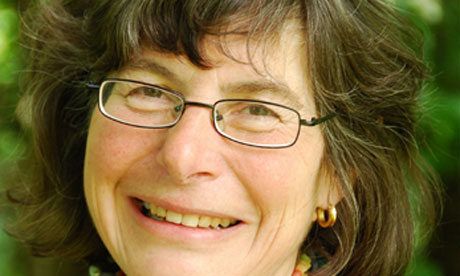 Dr Ann McPherson is dead. One of Oxford's most loved and England's most respected general practitioners, her tireless concern for the welfare of patients led to her campaign to change the law on assisted suicide. She was a bestselling author, who founded Healthcare Professionals for Assisted Dying, and was an active patron of Dignity in Dying. Here is her obituary in the Guardian. The Telegraph has a picture of her with Hugh Grant (who 'led tributes to her') and also quotes words that she wrote to a friend shortly before she died.
"I really feel pretty bloody awful," she wrote. "I can't understand why I have to carry on living like this - why can't I just die? "I really feel furious at this. I think it's cruel (to stay alive)."
The Telegraph article ends as follows:
Having moved to Oxford as a GP, she co-wrote The Diary of a Teenage Health Freak, the first health guide for adolescents, which sold more than a million copies in 27 languages and was made into a six-part television series.

She also established a supportive resource for patients to share their experiences with each other, the directory of patients' experiences (Dipex).

Ian McEwan, the Booker Prize-winning author, also became a patron of Dignity in Dying after Dr McPherson, his family doctor and lifelong friend, began her campaign to revise the 1961 Suicide Act.

In a video message played to the Royal Society of Medicine's conference on the ethics of assisted suicide last July, she said: "I know recently a palliative care doctor has said that every suicide is a tragedy. I don't agree with that. I think that assisted dying for someone who is terminally ill may be a celebration, it shouldn't be seen as a tragedy.

"It maybe means that they have much better dignity in their death and their family can be there and they can plan it in a way that they can get all the support that they want.

"I don't want to go somewhere like Switzerland, to Dignitas, to be able to die with dignity. I want to have the option of being able to be in my own home, surrounded by my family and friends, if that's what I want and how it happens."
This wonderful doctor died before she herself could benefit from the campaigns that she started. Let's find ways to carry on what she stood for.
Richard
---
Tweet
RELATED DISCUSSIONS
MORE BY Richard Dawkins