Bill O'Reilly Interviews Lori Lipman Brown
By FOX NEWS
Added: Sat, 08 Dec 2007 00:00:00 UTC
Reposted from:
http://onegoodmove.org/1gm/1gmarchive/2007/12/religion_and_th_1.html

From http://onegoodmove.org :
Bill's guest Lori Lipman Brown of the Secular Coalition for America does a pretty good job of respresenting the atheist position. I was surprised however that she didn't mention what I thought was the most offensive thing Mitt said, namely that freedom requires religion. It's interesting that Bill thinks it no big deal if a presidential candidate ignores the diversity of our country, but is terribly offended if the old fart at K-Mart says Happy Holidays rather than Merry Christmas greeting customers. I also seem to recall last year that Bill was miffed when the White House used the word Holiday rather than Christmas.

---
Tweet
RELATED CONTENT
Playboy Interview with Richard Dawkins
Chip Rowe - Playboy Comments
Playboy Interview with Richard Dawkins
Derren Brown talks to Tim Minchin
- - BBC Radio 4 Comments
Derren Brown talks to Tim Minchin
Mars rover searching for signs of life
Lawrence Krauss - CNN Comments
Author and theoretical physicist Lawrence Krauss, discusses what it would be like if we found life on another planet.
British Humanists - YouTube Comments
An introduction to Humanism, with Dawkins, Grayling, Minchin, Copson, Toynbee, Hasan, Pullman, and Margolis
A Jewish, Yankee, Liberal Atheist Runs...
Alan Litchfield - The Malcontent's... Comments
An Interview with Herb Silverman
Jeremy Paxman religious comments were...
John Plunkett - The Guardian Comments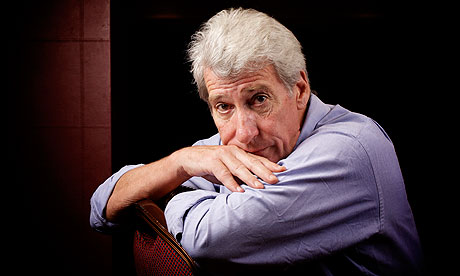 MORE BY FOX NEWS