Dawkins on Darwin
By RICHARD DAWKINS, PAULA KIRBY, CHANNEL 4
Added: Thu, 26 Jun 2008 23:00:00 UTC
Reposted from:
http://www.channel4.com/science/microsites/F/famelab/media/index.html




'My Hero.' Richard Dawkins on Charles Darwin
Interviewed by Paula Kirby
Filmed at Cheltenham Science Festival, 4 June 2008

Richard Dawkins is one of Britain's foremost scientists. A zoologist and fellow of New College, Oxford, he now holds the Charles Simonyi Chair for the Public Understanding of Science. He is the author of best selling books including The Selfish Gene, The Blind Watchmaker, The Extended Phenotype and most recently The God Delusion.

He has presented television documentaries for Channel 4 including The Root of All Evil? and The Enemies of Reason. He is well known for his atheism and his forthright criticism of religious doctrine. In the forthcoming Channel 4 series Dawkins on Darwin he argues that Darwinism provides a more thrilling view of creation than any religion.

The following clips were filmed in front of a live audience at Cheltenham Science Festival. Richard Dawkins provides a gripping insight into Darwin's theory of evolution and all that it implies.

---
Tweet
RELATED CONTENT
Playboy Interview with Richard Dawkins
Chip Rowe - Playboy Comments
Playboy Interview with Richard Dawkins
Derren Brown talks to Tim Minchin
- - BBC Radio 4 Comments
Derren Brown talks to Tim Minchin
Mars rover searching for signs of life
Lawrence Krauss - CNN Comments
Author and theoretical physicist Lawrence Krauss, discusses what it would be like if we found life on another planet.
British Humanists - YouTube Comments
An introduction to Humanism, with Dawkins, Grayling, Minchin, Copson, Toynbee, Hasan, Pullman, and Margolis
A Jewish, Yankee, Liberal Atheist Runs...
Alan Litchfield - The Malcontent's... Comments
An Interview with Herb Silverman
Jeremy Paxman religious comments were...
John Plunkett - The Guardian Comments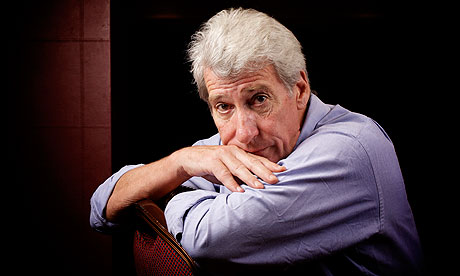 MORE BY RICHARD DAWKINS, PAULA KIRBY, CHANNEL 4