'God as Science Fiction'. Richard Dawkins at the Edinburgh Book Festival
By EDINBURGH INTERNATIONAL BOOK FESTIVAL, RICHARD DAWKINS
Added: Sun, 28 Sep 2008 23:00:00 UTC
Thanks to PiroNiro for the youtube upload.

Part 1

Part 2
Part 3
Part 4
Part 5

Download Quicktime Version (86.4 MB, 51:48)

On Monday Aug 11th, Richard Dawkins had a conversation with Paula Kirby at the Edinburgh Book Festival, in which she asked him to explore the relationship between the gods of religion and the more way-out speculations of science fiction. Afterwards there was a Q & A session, which reverted to familiar territory.

Many thanks to Douglas Bogie Gray and Mirage Television for filming the event!

---
Tweet
RELATED CONTENT
Playboy Interview with Richard Dawkins
Chip Rowe - Playboy Comments
Playboy Interview with Richard Dawkins
Derren Brown talks to Tim Minchin
- - BBC Radio 4 Comments
Derren Brown talks to Tim Minchin
Mars rover searching for signs of life
Lawrence Krauss - CNN Comments
Author and theoretical physicist Lawrence Krauss, discusses what it would be like if we found life on another planet.
British Humanists - YouTube Comments
An introduction to Humanism, with Dawkins, Grayling, Minchin, Copson, Toynbee, Hasan, Pullman, and Margolis
A Jewish, Yankee, Liberal Atheist Runs...
Alan Litchfield - The Malcontent's... Comments
An Interview with Herb Silverman
Jeremy Paxman religious comments were...
John Plunkett - The Guardian Comments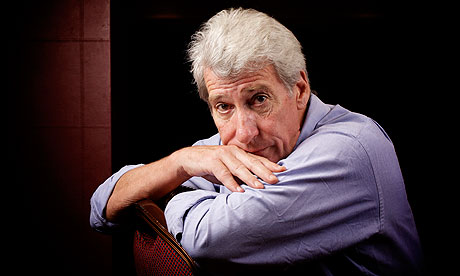 MORE BY EDINBURGH INTERNATIONAL BOOK FESTIVAL, RICHARD DAWKINS