Jill Mytton - Uncut Interview from 'Root of All Evil?'
By JILL MYTTON, RICHARD DAWKINS
Added: Thu, 05 Feb 2009 00:00:00 UTC
http://www.youtube.com/watch?v=GXA7GA9yntc



Jill Mytton left a religious cult as a young adult, and now helps counsel people who are struggling with life after leaving cult environments.

Don't forget to subscribe to our YouTube channel HERE

This is the uncut interview from the Channel 4 TV program 'The Root of All Evil?', hosted by Richard Dawkins. This video is part of the DVD collection available through the RichardDawkins.net store.

This video is provided free online by The Richard Dawkins Foundation for Reason and Science. If you enjoy it, please consider purchasing the DVD to help us provide more content like this.

---
Tweet
RELATED CONTENT
Playboy Interview with Richard Dawkins
Chip Rowe - Playboy Comments
Playboy Interview with Richard Dawkins
Derren Brown talks to Tim Minchin
- - BBC Radio 4 Comments
Derren Brown talks to Tim Minchin
Mars rover searching for signs of life
Lawrence Krauss - CNN Comments
Author and theoretical physicist Lawrence Krauss, discusses what it would be like if we found life on another planet.
British Humanists - YouTube Comments
An introduction to Humanism, with Dawkins, Grayling, Minchin, Copson, Toynbee, Hasan, Pullman, and Margolis
A Jewish, Yankee, Liberal Atheist Runs...
Alan Litchfield - The Malcontent's... Comments
An Interview with Herb Silverman
Jeremy Paxman religious comments were...
John Plunkett - The Guardian Comments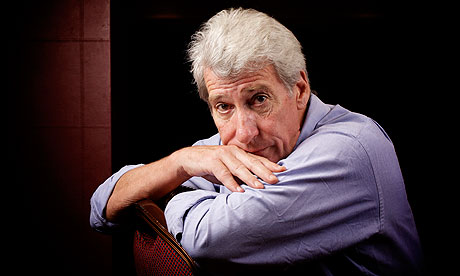 MORE BY JILL MYTTON, RICHARD DAWKINS