Dialogue of Reason: Science and Faith in the Black Community
By RDFRS PRODUCTIONS - RDFRS
Added: Wed, 20 Oct 2010 19:00:24 UTC - An RDFRS Original
The Richard Dawkins Foundation for Reason and Science ( http://richarddawkins.net ) presents: "Dialogue of Reason: Science and Faith in the Black Community."
A dialogue with Richard Dawkins, Anthony Pinn, Sikivu Hutchinson, Todd Stiefel and moderated by Mark Hatcher concerning the role of faith and science in the Black Community. Faith has traditionally played a significant role among African Americans, while science has been marginalized. It is time to confront the issues that have kept too many Blacks out of the halls of science and confined to the pews.
Video and editing by Stage 2 A/V Productions www.stage2.com
---
Tweet
RELATED CONTENT
Playboy Interview with Richard Dawkins
Chip Rowe - Playboy Comments
Playboy Interview with Richard Dawkins
Derren Brown talks to Tim Minchin
- - BBC Radio 4 Comments
Derren Brown talks to Tim Minchin
Mars rover searching for signs of life
Lawrence Krauss - CNN Comments
Author and theoretical physicist Lawrence Krauss, discusses what it would be like if we found life on another planet.
British Humanists - YouTube Comments
An introduction to Humanism, with Dawkins, Grayling, Minchin, Copson, Toynbee, Hasan, Pullman, and Margolis
A Jewish, Yankee, Liberal Atheist Runs...
Alan Litchfield - The Malcontent's... Comments
An Interview with Herb Silverman
Jeremy Paxman religious comments were...
John Plunkett - The Guardian Comments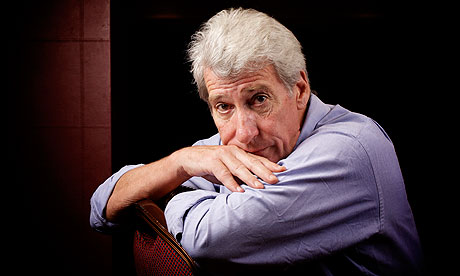 MORE BY RDFRS PRODUCTIONS
The Poetry of Science: Neil deGrasse...
RDFRS Productions - RDFRS 143 Comments