[UPDATE JAN 7] Live Webcast - Does a Good God Exist?
By DR. WILLIAM DEMBSKI AND CHRISTOPHER HITCHENS - PRESTONWOOD CHRISTIAN ACADEMY
Updated: Fri, 07 Jan 2011 14:31:22 UTC
A video of a debate between Christopher Hitchens and William Dembski on the question of whether a good god exists is now available on the Prestonwood Christian Academy website. Thanks to Bernard Hurley and Ranting Socrates for the link.
23-Nov - The videos below were removed by the hosting site
no embeddable player, click on image to go to the site

---
[UPDATE - Jan 7] e-mail below and YouTube links provided by Stephen
Many of you will remember the debate between Dr. (yes, really) William Dembski and Christopher Hitchens which was broadcast live over the Net and pulicised at RDFRS: http://richarddawkins.net/videos/551390-live-webcastdoes-a-good-god-exist
Many more, like me, will not have had the exact time available to see the live broadcast, and will have been frustrated at the Prestonwood Christian Academy's action of putting the video behind a pay wall. Then they removed it all together: http://pcawebcast.com/2010debate/ (ps. catch the amusing spelling error too)
Why, you may wonder, did a Christian Academy not want to promote Dr. Dembski - the Poster-Boy for Creationism?
I have regularly looked round the Net for a copy of the debate to find out, until today without success. Then a funny thing happened.
A couple of people (the first appear to have been http://www.youtube.com/Aronra and http://www.youtube.com/user/GreatBigBore) posted critiques of the debate. Presumably they managed to download the debate, before it was taken off-line by the Christian Academy. It turns out that Christopher Hitchens was on form - and Dr. Dembski was trounced (who'd have thought).
These critical analyses got right up the Christian Academy's nasal passage. They got busy sending gagging notices (DMCA notices complaining about copyright infirngment - those who followed the Thunderf00t / VenomFangX debate will remember these instruments of corporate censorship) and suddenly they upset a lot of people and the Streisand effect has now kicked in - see: http://www.thestreisandeffect.com/about/
Now it's everywhere - and not just a hundred times on YouTube.
But never rest Netizens! If you have a YouTube account (or Vimeo, or whatever) please mirror these videos.
---
Tweet
RELATED CONTENT
Richard Dawkins & Lawrence Krauss...
- - YouTube - Atheist Foundation 43 Comments
Richard Dawkins & Lawrence Krauss Tribute to Christopher Hitchens - 2012 Global Atheist Convention
Orwell prize: Christopher Hitchens...
John Dugdale - The Guardian 4 Comments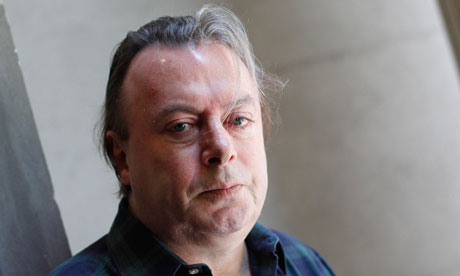 Orwell prize: Christopher Hitchens honoured with memorial award
Heaven Can Wait - Was I wrong about the...
Christopher Hitchens, as told to Art... 49 Comments

Heaven Can Wait - Was I wrong about the afterlife? No.
Appeal to Freethinkers to Fight Cancer
- - YouTube - ScottBurdickArt 14 Comments

Appeal to Freethinkers to Fight Cancer
Stephen Fry & friends on the life,...
- - YouTube - iqsquared 33 Comments
Stephen Fry & friends on the life, loves and hates of Christopher Hitchens - IQ2 talks
Christopher Hitchens - Free Inquiry 52 Comments
Why should he sit still and see a valued and precious discipline being insulted, even threatened with not being taught?
MORE BY DR. WILLIAM DEMBSKI AND CHRISTOPHER HITCHENS