Christopher Hitchens "All Of Life Is A Wager"
By CSPAN - YOUTUBE - CSPANJUNKIED0TORG
Added: Tue, 25 Jan 2011 02:03:41 UTC
Via Atheist Media Blog
January 23, 2011 C-SPAN
Christopher Hitchens is the author of over a dozen books including his recent memoir, Hitch-22
. Other titles include, God Is Not Great
, The Trial of Henry Kissinger
, The Missionary Position: Mother Teresa in Theory and Practice
, and Thomas Jefferson: Author of America
. He is currently a contributing editor for the Atlantic Monthly magazine and a columnist for Vanity Fair magazine, where he has been writing articles about his diagnosis in the summer 2010 of stage four esophageal cancer
---
Tweet
RELATED CONTENT
Playboy Interview with Richard Dawkins
Chip Rowe - Playboy Comments
Playboy Interview with Richard Dawkins
Derren Brown talks to Tim Minchin
- - BBC Radio 4 Comments
Derren Brown talks to Tim Minchin
Mars rover searching for signs of life
Lawrence Krauss - CNN Comments
Author and theoretical physicist Lawrence Krauss, discusses what it would be like if we found life on another planet.
British Humanists - YouTube Comments
An introduction to Humanism, with Dawkins, Grayling, Minchin, Copson, Toynbee, Hasan, Pullman, and Margolis
A Jewish, Yankee, Liberal Atheist Runs...
Alan Litchfield - The Malcontent's... Comments
An Interview with Herb Silverman
Jeremy Paxman religious comments were...
John Plunkett - The Guardian Comments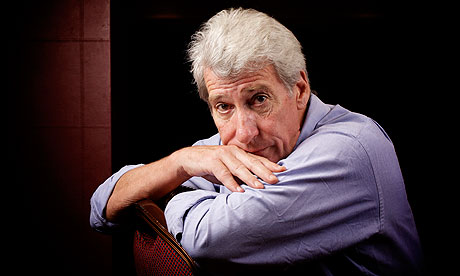 MORE BY CSPAN