Man made god - with Andy Thomson - Parts1-5
By DPRJONES - YOUTUBE - DPRJONES
Added: Sun, 01 Jan 2012 20:56:26 UTC
History shows that man has made many gods and godesses.
God making appears to be part of the human psyche.
And man has been prolific in exercising this trait. All recorded civilisations appear to have created a god or gods.
In this series of videos I seek to find out why this is.
I am grateful to Andy Thomson for giving me the opportunity of discussing this issue (and his book).
J. Anderson Thomson, Jr., MD, is a Trustee of the Richard Dawkins Foundation for Reason and Science and a staff psychiatrist for Counseling and Psychological Services at the University of Virginia Student Health Center, as well as the University of Virginia's Institute for Law, Psychiatry and Public Policy. Thomson also has his own private practice, and is a forensic psychiatrist for Region Ten Community Services.
---
Man made god - Part 2 - morality

The article referred to by Andy Thomson regarding morality and babies can be found here: http://www.nytimes.com/2010/05/09/magazine/09babies-t.html?pagewanted=all
Man made god - Part 3 - the trolley problem and slavery

Man made god - Part 4 - abortion, death penalty and healthcare

Man made god - Part 5 - god is intelligently designed
---
Tweet
RELATED CONTENT
Playboy Interview with Richard Dawkins
Chip Rowe - Playboy Comments
Playboy Interview with Richard Dawkins
Derren Brown talks to Tim Minchin
- - BBC Radio 4 Comments
Derren Brown talks to Tim Minchin
Mars rover searching for signs of life
Lawrence Krauss - CNN Comments
Author and theoretical physicist Lawrence Krauss, discusses what it would be like if we found life on another planet.
British Humanists - YouTube Comments
An introduction to Humanism, with Dawkins, Grayling, Minchin, Copson, Toynbee, Hasan, Pullman, and Margolis
A Jewish, Yankee, Liberal Atheist Runs...
Alan Litchfield - The Malcontent's... Comments
An Interview with Herb Silverman
Jeremy Paxman religious comments were...
John Plunkett - The Guardian Comments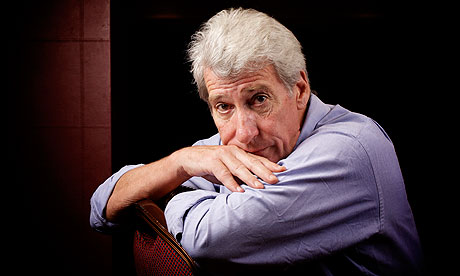 MORE BY DPRJONES