The Ethics of Atheism - A Conversation with Dr Peter Boghossian
By STEFAN MOLYNEUX - YOUTUBE - STEFBOT
Added: Fri, 06 Jul 2012 01:20:28 UTC
Stefan Molyneux, host of Freedomain Radio, discusses faith, reason, philosophy and religion with Dr Peter Boghossian (apologies for the odd video color)
Dr. Peter Boghossian's main focus is bringing the tools of professional philosophers to people in a wide variety of contexts. Peter has a teaching pedigree spanning more than 20 years and 30 thousand students--in prisons, hospitals, public and private schools, seminaries, colleges and universities, Fortune 100 companies and small businesses. His fundamental objective is to teach people how to think through what often seem to be intractable problems.
Audio only link - listen to or download mp3
---
Tweet
RELATED CONTENT
Playboy Interview with Richard Dawkins
Chip Rowe - Playboy Comments
Playboy Interview with Richard Dawkins
Derren Brown talks to Tim Minchin
- - BBC Radio 4 Comments
Derren Brown talks to Tim Minchin
Mars rover searching for signs of life
Lawrence Krauss - CNN Comments
Author and theoretical physicist Lawrence Krauss, discusses what it would be like if we found life on another planet.
British Humanists - YouTube Comments
An introduction to Humanism, with Dawkins, Grayling, Minchin, Copson, Toynbee, Hasan, Pullman, and Margolis
A Jewish, Yankee, Liberal Atheist Runs...
Alan Litchfield - The Malcontent's... Comments
An Interview with Herb Silverman
Jeremy Paxman religious comments were...
John Plunkett - The Guardian Comments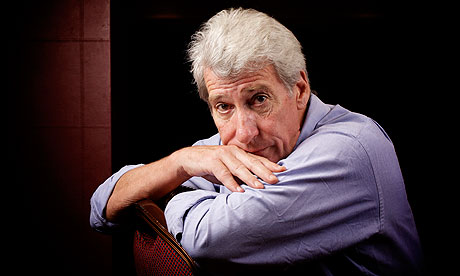 MORE BY STEFAN MOLYNEUX